Okay maybe a MANY shoes for your thoughts! When I find a great brand I LOVE sharing it, so here we go with my;
List of INCREDIBLE shoes for any occasion!
My favorite brand and go to for shoes:
Converse
They are the perfect shoes to walk the town in or pair with a dress to always look cute! They have so many different shades and styles; you can even CUSTOMIZE your own chucks now which is a great way to get a pair of unique shoe to shine in! You can even paint your own shoes too!
They even have wedges and of course a MUST have…PURPLE!
∼
Ed Hardy
Ed Hardy is an amazing artist who incorporates Japaneses tattoo artwork/techniques into his clothing/shoe line! I love the unique and edgy look to the style of shoes! My favorites are his peep-toe wedges!
∼
Toms
Toms are not only great, cute and comfortable; they are all about giving! They give gifts of shoes, sight, water, healthy births and so much more! It is worth the money to spend on shoes knowing that it goes directly to help children and others in need! Check out Toms.com and see what you can do to help!
Happy shoe hunting!
. . .
A beautiful, chic, bohemian look for a perfect night for a…
. ♠ .
Macey;
By Goorwin Everyday
This elegant hat is made with 100% paper and is a great way to look fabulous and stay cool with this wide brim straw floppy hat! Pair with a bohemian inspired dress to create a unique and vintage inspired look!
. ♠ .
Vintage 60's Tribal Cotton Dashiki;
By HellHoundVintage on Etsy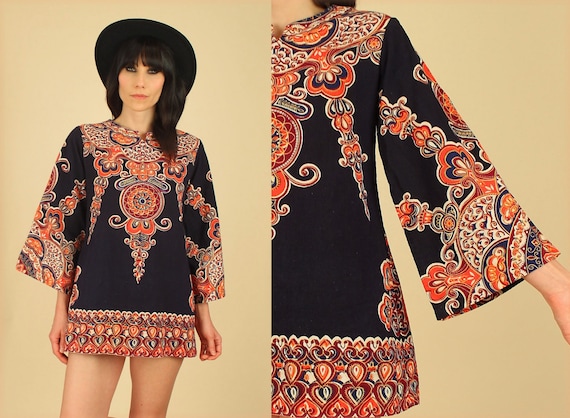 This hip & unique vintage Tunic is made up of 100% cotton to help you look and stay chill on a hot summer night!
. ♠ .
Mandarin Escape Hoop Earrings;
By Urban Outfitters
These beautiful hoop earrings feature an embossed floral pattern that creates a detailed look to these imported earrings! With a hook closure you are sure not to lose these beauties while jumping up and grooving to the music!
. ♠ .
Bwaverly;
By Steve Madden
A groovy soft faux leather satchel featuring dangling fringe & gold toned hardware is the perfect purse! It is equipped with two handles to carry & a detachable/adjustable strap to sling around your body while dancing!
. ♠ .
Comfortable and stylish; these suede boots feature double fringe & a front lace up. The soft suede & lightweight soles will keep you on your feet the entire night in comfort and style!
 . ♠ .
Hope you have a blast this summer enjoying a concert in the park!
. . .
Since I am a Pinterest fanatic, I present…..
Pins of the Week!
My first pick is a selection of beautiful hand crafted necklaces! Featuring 14K Gold chains and gold plated gems they make for a great signature piece of any outfit! Next is an original "Splash Dyed" hand painted, low scoop neck tunic tee dress! This dress would be great for a casual visit to the cafe or spruced up with accessories to enjoy a night out on the town!
. . .
This is a stunning necklace featuring layers of chains with unique stones and gems by Kei Jewelry!
. . .
These Bohemian inspired, suede fringe, peep toe shoes are great to run around and explore the city! Next is a beautiful purple lace dress that will keep you cool during those hot and steamy summer days!
. . .
The wine color, leather bag features two compartments that can hold a laptop or Ipad in one side and all other essential on the other! Great for a fashionable work day in the Cafe! I picked this Navajo Feather by Francesca's that features beautiful hand drawn feathers of a dream catcher to remind you to always follow your dreams!
. . .
Lastly, what summer is not perfect with out turquoise! I adore the silver design bracelet featuring turquoise pendants! Great conversation piece for any occasion!
. . .
My picks for a Sun Bathed day at the Beach!
First, most important…The Suit!!!
Love is Wading One-Piece Swimsuit in Pineapples by Mod Cloth.
This swimsuit is a great unique piece!
Not only do I love the color scheme….the pineapples look so adorable and tropical!
It even has a belt that detaches and straps that are optional!
. . .
Next…..the swimsuit cover-up!
Ania Gauze Romper Cover Up by Anthropologie.
This cover up is light and airy which is perfect for a hot summer day!
. . .
Then, the Tote!
Pineapple Beach Escape Tote by Life is Good.
Perfect tote made of cotton and linen!
Inside and outside pockets to hold all your essential beach items!
. . .
Of course….the shades!
Ray Ban 'Original Aviator' by Nordstrom.
I love the look of the metal frames with the light blue lenses!
These shades are 100% UV protection and made in Italy!
. . .
Don't forget the….Sandals!
Mia Fringe Beaded Sandals by PacSun.
These adorable fringe sandals are a great slip on choice that offers detail and style!
Enjoy your day in the sun!!!
. . .
Unique & sexy look for those warm, sweet and wild summer night date!
The Dress;
This lovely white dress is a Keepsake Run the World Lace Top by Urban Outfitters.
Elegant, Cool & Chic!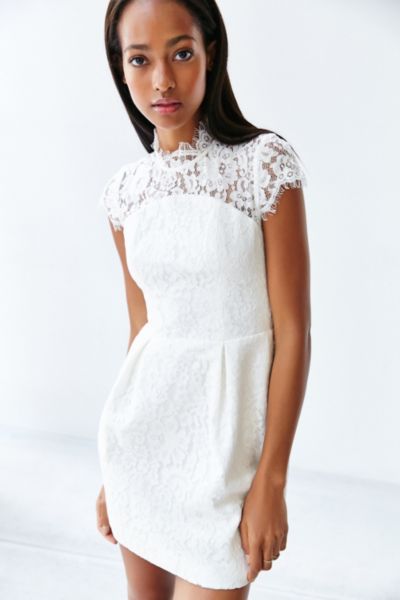 . . .
The Shoes;
Gorgeous Brown Suede Fringe Heels by Steve Madden.
Bohemian with just the right touch of flirty!
. . .
The Purse;
Embossed Teal Clutch  by White House Black Market.
Light teal color perfect with silver accent pieces!
. . .
The Jewelry;
Clustered Crest Cuff by Anthropologie.
Elegant & Sleek style!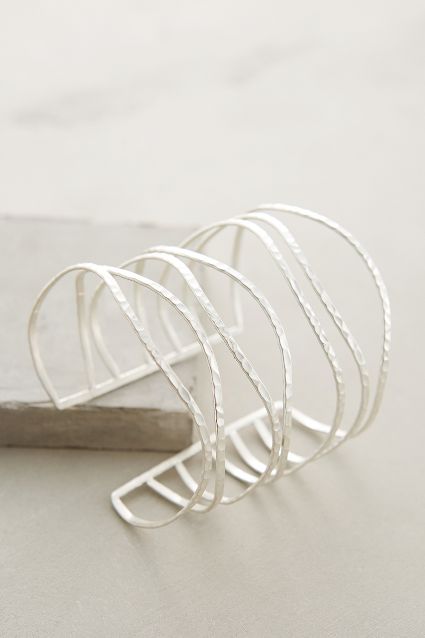 . . .
The Earrings;
Handmade Slim Silver Earrings by Burnish.
Sleek dangle style to match cuff!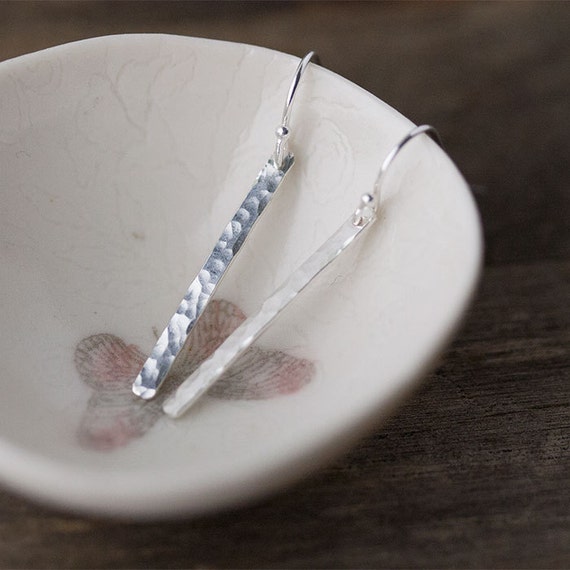 . . .
The Ring;
Natural Turquoise Silver Ring by DonBiuSilver.
Unique Bohemian statement piece!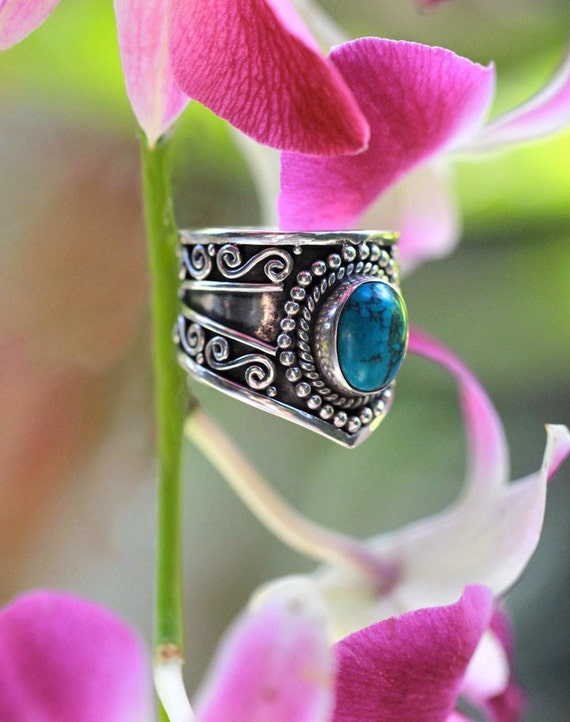 . . .
Between the Lovely dress and the unique accessories to match you are sure to have a fun and romantic night out on the town or enjoying conversation in a cozy cafe!